The first Formula 1 world championship grand prix victory for a British car will be marked at the 2017 Goodwood Revival next weekend.
A celebration of the 1957 British Grand Prix-winning Vanwall, which was driven by Sir Stirlingny and Tony Brooks, will take place during the three-day meeting to mark the 60th anniversary of the Aintree race.
A display of up to 10 cars from the 1957 season, including a brace of Vanwalls, will be present at Goodwood and some will be demonstrated.
Stirling and Brooks' victory at Aintree marked the first time a British-built car had triumphed over Italian marques Ferrari and Maserati.
Brooks, now 85, started the race in the winning #20 Vanwall but handed over to Stirling mid-race when their other shared car, the #18 Vanwall, lost time in the pits with engine issues.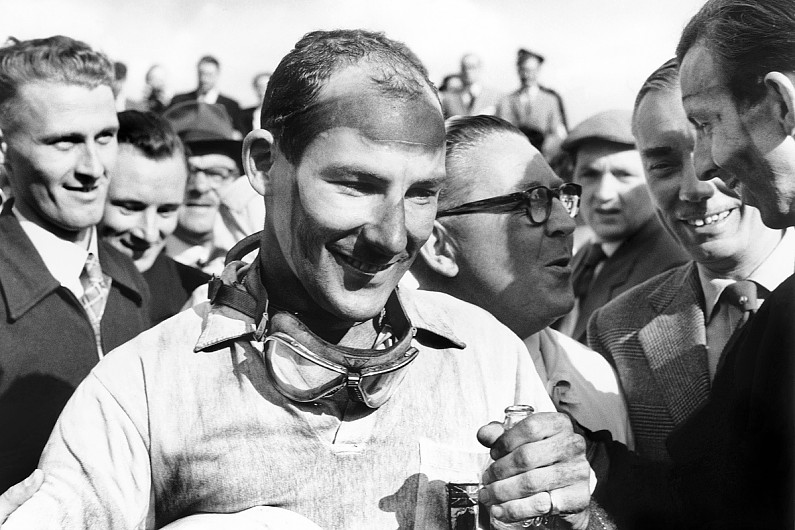 At the time, Brooks was recovering from injuries sustained at Le Mans three weeks earlier and was happy to hand his car over to Stirling for the balance of the race.
While Brooks will be at Goodwood, Stirling is unlikely to attend as he is still recuperating at his London home from the ill health he suffered at the start of this year.